Employee-paid benefits do not have to be an administrative burden.
Most group insurance programs that are available to employees are poorly designed. Generally speaking, the approach is based on maximizing first year enrollment opportunities with little thought given to the administrative challenges that will present themselves in future years. The result is minimized employee appreciation of the benefits offering and a substantial amount of administrative tasks left to the Human Resources department that tends to grow each year. Finally, because of the size of the insurance companies providing the "management" of these programs, employers are forced to adapt to the provider's systems and requirements. The SmartEnrollment© program is different. It was designed based on extensive feedback from employees and from companies that want to offer quality benefits through a more efficient platform than those available from the traditional models.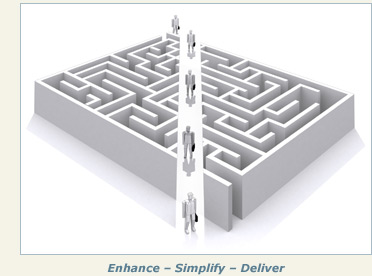 Why Consider SmartEnrollment©
Traditional benefit offerings offered on a group basis with no direct cost to your company
No enrollment firms or one-on-one meetings required
Virtually eliminate Evidence of Insurability requirements
Significant Guarantee Issue limits
Intuitive and simple online enrollment
Customized easy-to-understand paper enrollment
Customized billing and administration
Accurate payroll-deduction reporting
Group informational meetings for employees available
Personalized enrollment packages
Detailed best practices for new hires, terminating employees and changes associated with plan anniversaries
References from others who have used SmartEnrollment© serve as our most effective marketing tool
Contact us today to obtain additional information or to schedule a demonstration of the SmartEnrollment© platform.